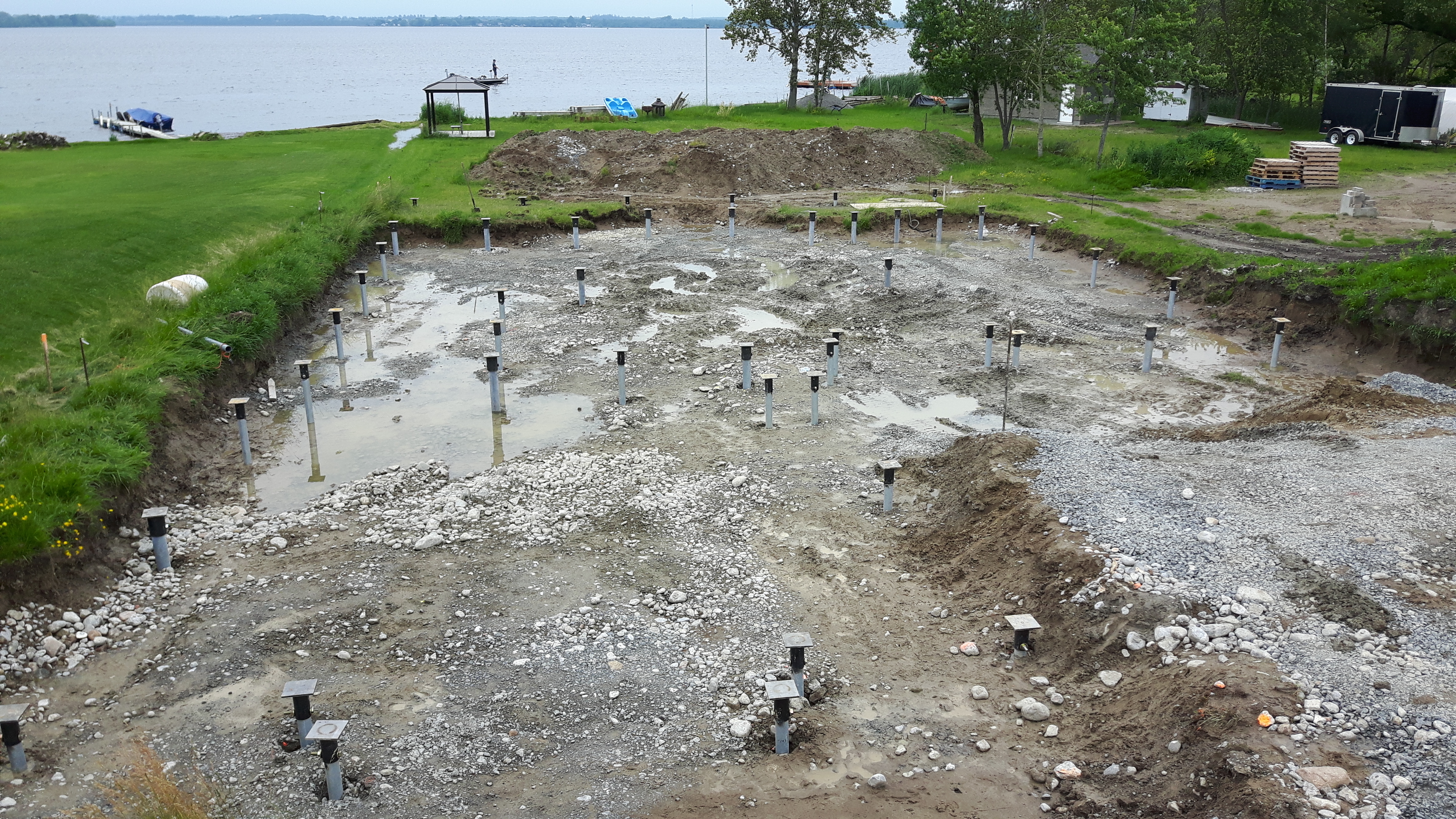 Helical Piles
Alltask Property Improvement, Inc. is a certified installer of Almita Helical Piles, Canada's leading turnkey screwpile foundation system. Screwpiles, or helical piles, can be installed in all seasons, with minimal surrounding damage or digging. They are mechanically inserted at just the right location, precisely adjustable, storm proof and suitable for all types of ground including slopes. Alltask is also an installer of Krinner Ground Screws.
There is no mess, and the piles  can be loaded with weight immediately.   No spoils to remove and no concrete to truck/wheelbarrow in make piles a feasible option for any project. Stamped drawings by a structural engineer are provided upon completion.
Increasing the weight capacity of industrial floors is a great application for piles. If newer heavier machinery is being brought in that requires greater floor strength, piles can be installed indoors without the mess of a deep excavation. If a building is being renovated to add more floors, piles can be installed to shore up the column locations to accommodate additional weight capacity.
Underpinning with helical piles video
Helical piles Solar and Commercial app video
??

Almita Helical Piles are used for:
Helical Piles GALLERY