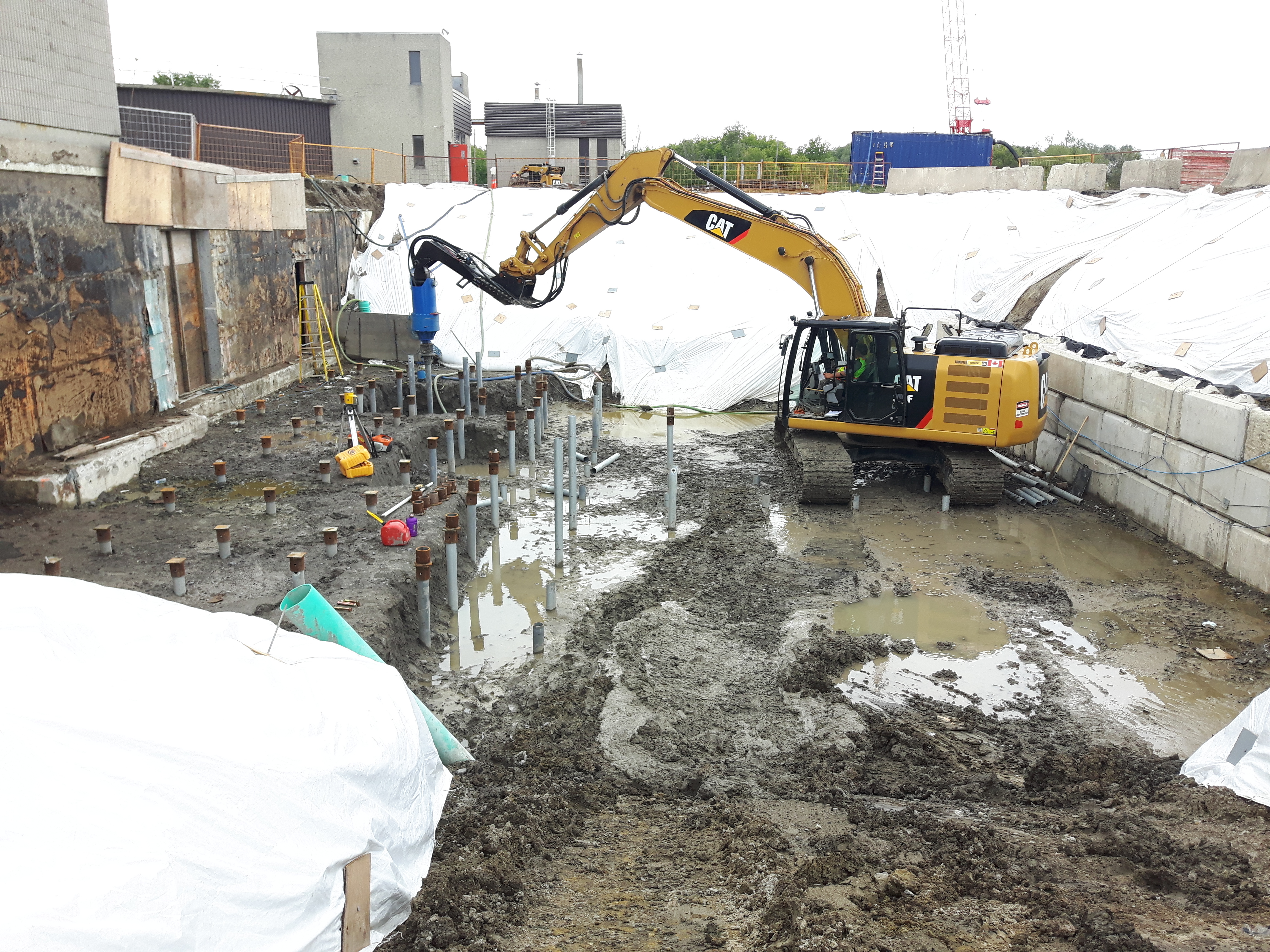 Helical Piles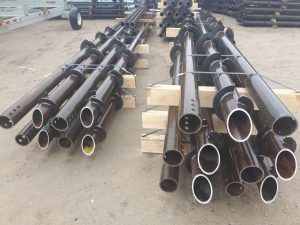 Alltask Property Improvement, Inc. is a certified installer of Almita Helical Piles, Canada's leading turnkey screwpile foundation system. Screwpiles, or helical piles, can be installed in all seasons, with minimal surrounding damage or digging. They are mechanically inserted at just the right location, precisely adjustable, storm proof and suitable for all types of ground including slopes.   Almita has a variety of different sized piles that are recognized by the CCMC (Canadian Constructions Materials Centre) as being compliant with the National Building Code.  This means that they can be installed with less engineering support than before.  Piles are listed on a chart and can carry different compressive and tensile loads based on their size and installed torque, and the recognition by the CCMC means that most building inspectors will accept the piles based on the installer's paperwork coupled with the CCMC chart.  There is less need for an expensive geotechnical report, especially on smaller jobs.
Sometimes called by other names like ground screws, screw pile, or screw anchors, there is no mess, and the piles  can be loaded with weight immediately.   No spoils to remove and no concrete to truck/wheelbarrow in make piles a feasible option for any project. Stamped drawings by a structural engineer are provided upon completion.
Increasing the weight capacity of industrial floors is a great application for piles. If newer heavier machinery is being brought in that requires greater floor strength, piles can be installed indoors without the mess of a deep excavation. If a building is being renovated to add more floors, piles can be installed to shore up the column locations to accommodate additional weight capacity.
Our smaller piles can be very competitive with sonotubes, considering they can be installed quickly and framed on immediately.  Imagine your foundations going in this morning and your framing started by lunchtime!  No waiting for concrete trucks, or concrete setting.  No wheelbarrows.  Keep your labourers busy doing tasks that make money, not slugging spoils or concrete around.
Ultimately, one could argue that piles are more environmentally friendly and safer.   No open holes, no chance of a post shifting, no concrete use or transport, and no transportation of spoils off site.
Check out this video https://youtu.be/0jTkwPyRpn8 of piles being installed in a parking lot.  They will ultimately be the foundation for a solar panel carport structure.
Alltask is also an installer of Krinner Ground Screws.
Underpinning with helical piles video
Helical piles Solar and Commercial app video
Grade Beam Foundation Installation including helical piles video
Floor reinforcement with helical piles video
Installing helical piles for a wastewater treatment plant in Oshawa, Ontario with our CAT320
Almita Helical Piles are used for:
Tieback Anchors
Boardwalks
School Portables
Solar Panels
Silo Foundations
Boathouse Foundations
Shotcrete anchors
Temp Structures
Deck, Patio
Cabins, Sheds
Cottages
Water tank Foundations
Slope stabilization
Deep Foundations
Mobile Homes
Balconies, Sunrooms
Garage Pads
Street Lights
Grain Elevators
Industrial floor shoring
Pedestrian bridge abutments
Street Signs
Hot Tubs
Walkways
Retaining Walls
Carport leg anchors
Light pole bases
Building foundations and support
Helical Piles GALLERY